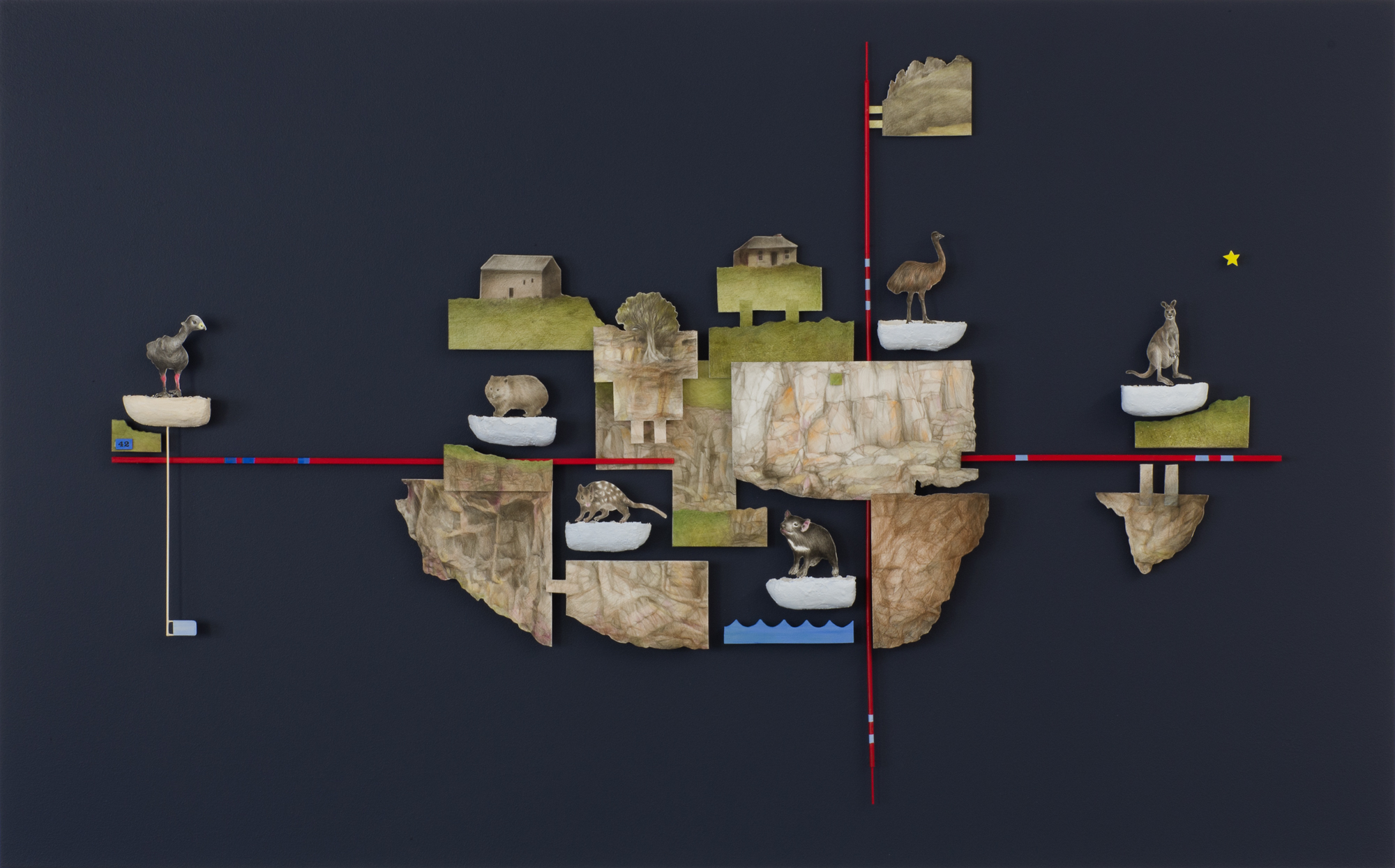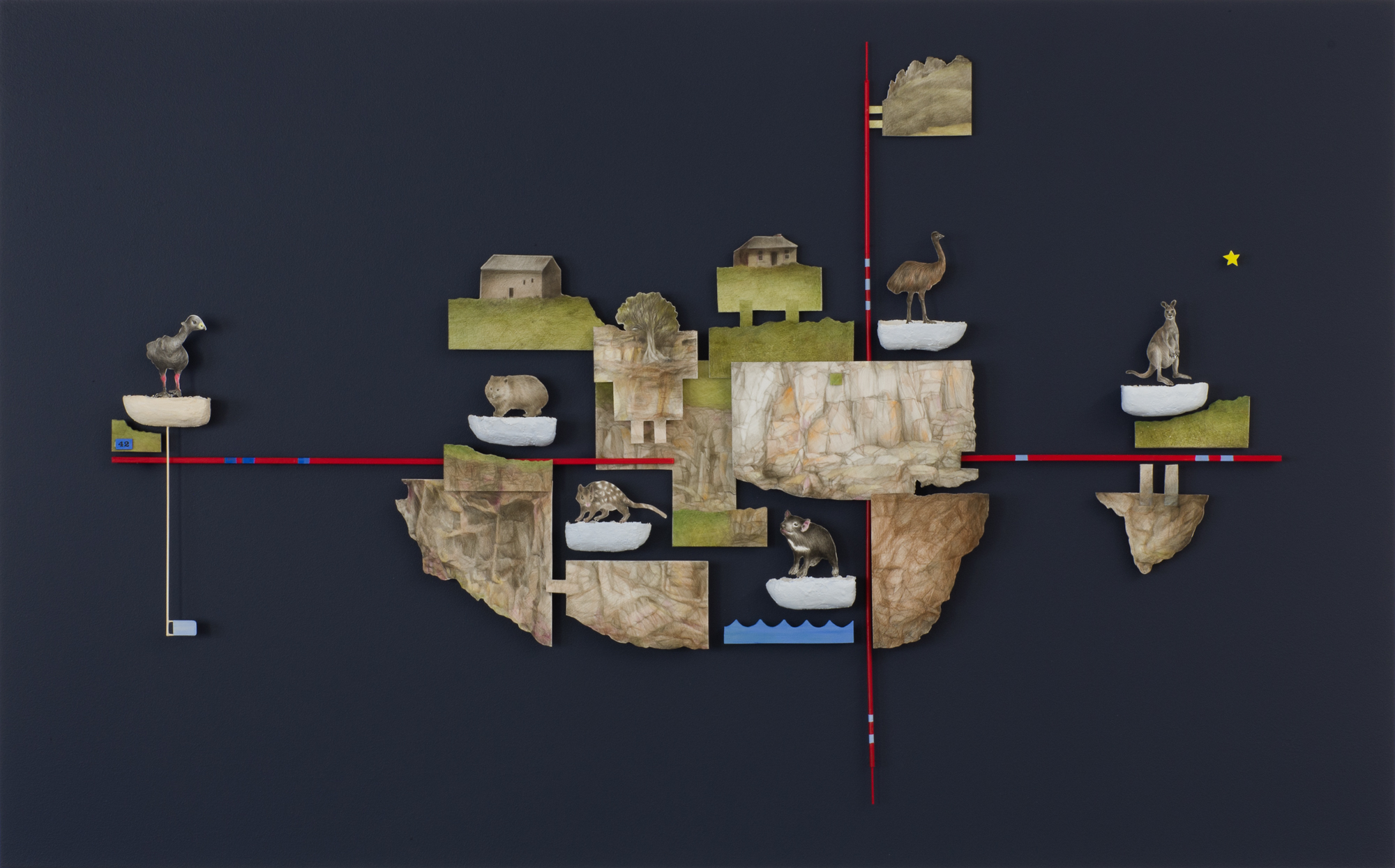 Maria's Ark
Coloured pencil and mixed media. (75 x 125 x 7cm framed). The theme for this work was how endangered native animals are being sent to Maria Island, off the shores of Tasmania's east coast, in the hope of saving their population.
Australia Fair?
Perspex, timber, collage and found objects. (30 x 30 x 60 cm). This work represents an ongoing chess like game between indigenous and non-indigenous Australians. Winner of the Queensland Art Gallery Andrew Pederson Prize for Small Sculpture.
Floating Landscape
Plaster boat, gold leaf, seeds, sticks, paint. (45 x 35 x 7cm). An assemblage of found and constructed objects to give the sense of floating in a memory.
Topiary Ted
Recycled tennis court lawn. (100 x 100 x 130). This work was made specifically for the Royal Tasmanian Botanic Gardens. I wanted to produce topiary like objects that would sit in the landscape well but of course not require the several years generally set aside for real plantings.
Floating Horizon
Plaster boat, gold leaf, paper, sticks and paint. (45 x 35 x 7cm). An assemblage to play with the joy of finely tuning the placement of objects in relation to one other.
Topiary Ted
Recycled tennis court grass. (100 x 100 x 80cm). Detail.
Dutch Masters Deconstructed - detail
Coloured pencil on paper, gold leaf, ink drawing and painted stick. A detail from the contemporary interpretation of the Dutch Masters paintings of the 1600's.
Waltzing the Matilda
Timber, wax, paint and painted canvas. (40 x 25 x 50cm). The Matilda is the iconic Australian swag although in this case it has been extended to a portable deckchair on a plot of beachfront with a small home above.
Luna Light
Hornsby rail track and carriage, light, aluminium and mixed media. (60 x 200 x 30cm). At the time I was living near Luna Park in St Kilda, Victoria. We could hear the excited screams of people on the Scenic Railway as it dipped and climbed around the park.